BACK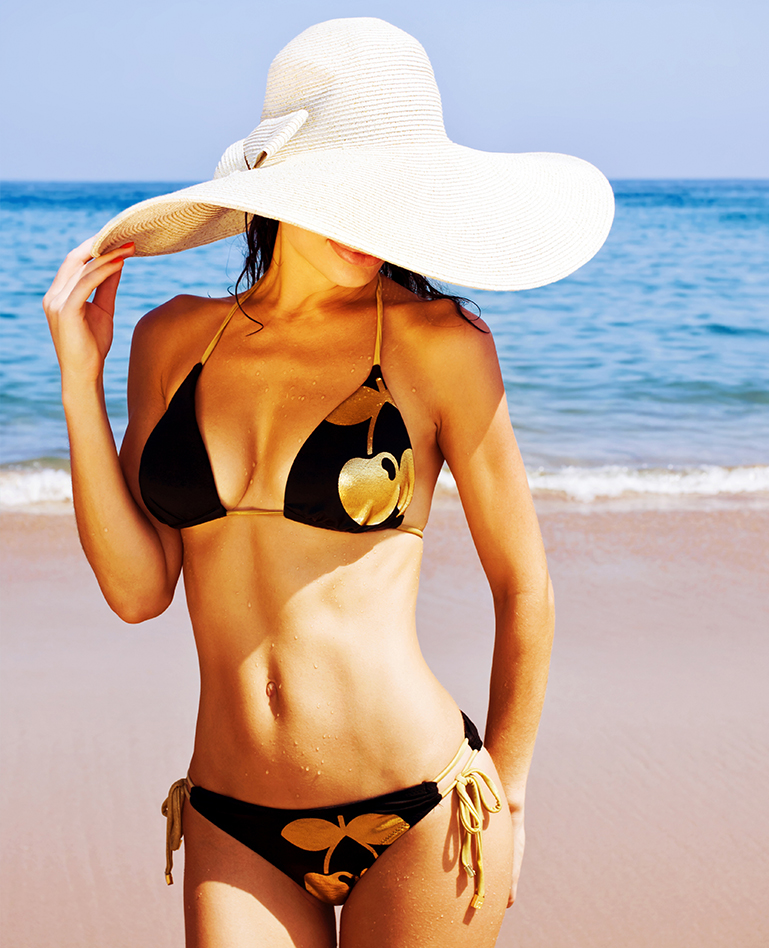 Breast augmentation is one of the most common cosmetic surgeries today for women looking to enhance fullness and reposition their breasts. Implants are used in breast augmentation to improve the size and shape of breasts caused by changes in skin firmness and volume. Some women look to breast augmentation surgery as a way to help boost their confidence, while others see it as a solution to regain their femininity. Each breast augmentation surgery that we perform at Coastal Plastic Surgeons is as unique as our patients. Dr. Batra understands that breast augmentation is personal and can have an impact on each patient differently, which is why they treat each case with compassion, dedication and care.
Each breast augmentation is as unique as the client and their specific needs. At Coastal Plastic Surgeons, we meet with our female patients to go over all available options to correct any asymmetry, positioning, size and shape to achieve the desired result and obtain natural proportions.
Why choose Dr. Batra of Coastal Plastic Surgeons?
It is important to select the best plastic surgeon for your breast augmentation, one that has years of experience and proven successful results. Dr. Batra has performed countless breast implant procedures, more than 350 each year, to provide artful bust lines and signature feminine contouring. Dr. Batra is named one of the top plastic surgeons by the San Diego County Medical Society for his outstanding achievements and cutting edge techniques. Board-certified by the American Board of Plastic Surgery and awarded Black Diamond status by Allergan for his impressive number of yearly breast augmentations, Dr. Batra is a leader in breast augmentation and revisional surgery.
Type of Implants
When considering breast implants, there are two options you and your physician will decide on, either saline-filled implants or silicone gel-filled implants. Although neither implant is necessarily better than the other, one choice will be best suited specifically for your needs.
What are the differences between saline and silicone gel implants? Saline solution is a salt water solution naturally formulated within the body and is enclosed within a silicone shell. Something to consider is the feel of silicone compared to saline-filled implants; silicone is comparable to the natural texture of breasts, and some women may prefer the silicone and natural breast tissue comparison. Both saline and silicone implants come in relative sizes, shapes and textures.
Placement of Implants
During your consultation, Dr. Batra will discuss the placement of your silicone or saline-filled implants within the breast. The placement of your implants will depend on the desired positioning of your breasts, the natural breast shape and the degree of ptosis (sagging breast tissue). There are a few different areas breast implants can be placed; the first is behind the fatty tissues and mammary glands, which is called sub-mammary. There are no muscles within the breast itself apart from the small area around the areola. Placing the implant behind the glands and fatty tissues can change the shape of the breast, and is often recommended for women who have smaller breasts and a lower degree of lax skin in the breasts.
The next two placement options for saline or silicone breast implants are behind the muscles directly behind the breasts, the pectoral or chest muscles. There are two muscles that make up the pectoral area which are the superficial (above or surface) pectoralis major and the inferior (below or behind) pectoralis minor. Should you have excess sagging skin in the breasts, the sub-muscular placement here is recommended for added support. Dr. Batra will do an extensive consultation with you and explain each positioning in further detail.
Incision Choices
Now that you're aware of the positioning, composition and style of breast implants, it is time to consider the incisions made during the surgery. There are three different incision types based on the implant you choose, and our plastic surgeons will walk you through incision recommendations.
Periareolar incision: This incision is made around the areola (darkened area around the nipple). This incision minimizes scarring on the breast and is an option for women looking to reduce the size of the areola.
Inframammary incision: This incision is done within the underside of the breast, within the fold of the breast; it's one of the most common incisions as the scar is hidden in the fold of the skin.
Transaxillary incision: This incision is made in the crease of the armpit and is well hidden; the surgeon can then use the pathway to create a space for the implant behind the breast tissue.
The choice of incision will be based on the specific type of implant you have chosen and the relative size of the implant. Dr. Batra will explain each type of incision with you further as you decide on the other aspects of your procedure. We understand that some incisions are preferred regarding any possible scarring and depending on your lifestyle will suggest the best type for you.
Before and After Surgery
At Coastal Plastic Surgeons, we offer our female patients only the best treatment options based on their lifestyle and natural attributes. During your breast consultation Dr. Batra will take detailed measurements and present the custom options based on your frame and desired cosmetic results. At the time of your consultation, you will have the opportunity to try on implants and get an idea of what outcome to expect. If you have decided to move forward with our renowned breast augmentation surgery, you will collaborate with Dr. Batra on the look, implant type, incision, size, shape, texture and positioning of your breasts. Our clients work with our surgeons to plan out their long-waited ideal breasts; we want our clients to make educated decisions and to be ultimately satisfied with the overall result for years to come.
During the surgery, Dr. Batra will make one of the three incisions and place your saline or silicone gel-filled implants either beneath the muscle or under the surface breast tissue. Once the implants are in place, the surgeons will stitch the inner and outer breast tissue with dissolvable sutures that should dissolve in one to two months; any non-dissolving stitches placed will be removed within a week after the surgery.
Recovery
Often, patients are outfitted for a delicate and supportive compression bra to help with swelling and movement. Should there be any minimal swelling or discomfort, there will be pain medication provided and those symptoms will dissipate after a couple of weeks. Any activity should be reduced, and your surgeon will create a custom recovery plan for you.
Results
Your results will show over time as you heal and will take their most complete form about three months after surgery. The ligaments in the breasts and fibers in the skin can change as we age and can cause additional sagging. Should your breasts have considerable sagging in the skin, we recommend a breast lift to accompany your augmentation.
If you would like to schedule a consultation with Coastal Plastic Surgeons, the top breast augmentation surgeons, please call us to schedule your appointment.
Click here to see breast augmentation revision and breast reconstruction outcomes.