NeoGraft® Hair Restoration in San Diego, CA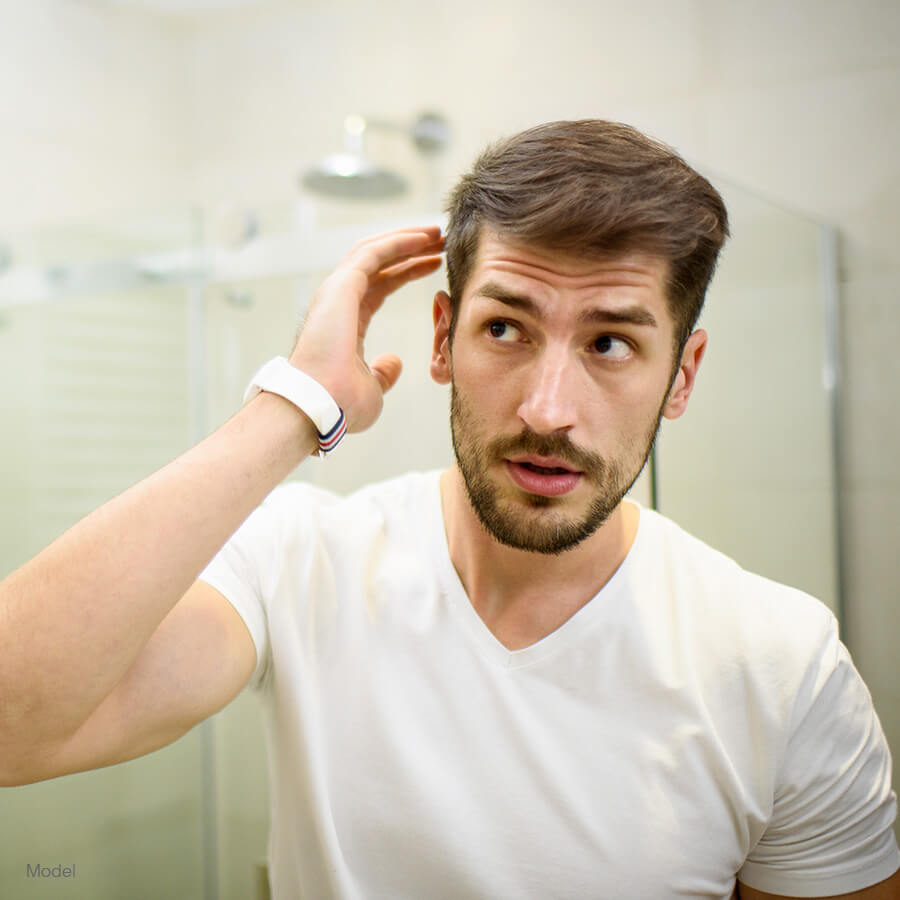 Losing hair is distressing for both men and women, and finding the right solution to restore your hair can seem like a challenging proposition. However, your options have greatly improved, and NeoGraft® is an innovative hair transplant device that makes achieving a fuller head of hair much easier and less invasive.
Coastal Plastic Surgeons provides the most advanced hair grafting service with NeoGraft® in San Diego, California – Call us today to schedule a consultation!
You Can Expect Superior Results From NeoGraft® Hair Restoration
While the implanted hair is likely to shed for two to four weeks following your procedure, you should start to grow new hair by the third month.
Results will improve gradually, with final results appearing nine to 12 months after the treatment.
NeoGraft® hair restoration has proven to deliver these benefits:
High success rate
A less invasive treatment plan
Results look more natural
Faster healing
Scar-free option compared to conventional methods
What Is NeoGraft®?
NeoGraft® is an aesthetic medical device that allows hair follicles to be extracted non-surgically in natural groups of up to three hairs.
Rather than using a scalpel, NeoGraft® uses advanced technology to extract individual hair follicles comfortably. They are removed from a donor site (where your natural hair still grows) and re-implanted where you need it most.
Treatment with NeoGraft® generally results in a fuller head of hair with no detectable scarring and is designed to work for both men and women.
How Does NeoGraft® Work?
The NeoGraft® device uses the follicular unit extraction (FUE) method of hair transplantation.
This technique involves removing some of your own individual hair follicles with naturally occurring groups of one to four hairs and then transplanting them into areas of the scalp that are thinning or balding.
Are You a Good Candidate for NeoGraft® Hair Transplants?
To be a good fit for the NeoGraft® procedure, you need an area of full, healthy hair, usually on the back or sides of your head, to be used as a donor site.
What Is the NeoGraft® Hair Treatment Process Like?
The first step is a NeoGraft® consultation with our specialist at Coastal Plastic Surgeons.
If you choose to move forward with the NeoGraft® procedure, your treatment will be performed on an outpatient basis.
Our plastic surgeon will use the handheld NeoGraft® device to remove the targeted healthy hair follicles from the donor site and re-implant them in the bald or balding areas.
This device is a precision instrument that removes and implants each section in a uniform manner, ensuring the ideal placement of your hair grafts. The length of time needed for your hair transplant will range from four to eight hours, depending on the number of grafts needed to achieve your desired results,
What Is Recovery Like With NeoGraft®?
There is little to no downtime with the NeoGraft® process. There may be minor swelling and redness at the extraction sites that should last about a day and some tiny holes that will disappear in about one week.
You should be able to return to work and resume routine activities within two days. Avoid any strenuous activity (that may lead to sweating) for two weeks to allow the grafts to heal.
Schedule a Hair Transplant Consultation at Our San Diego, CA Plastic Surgery Practice
Schedule a visit to learn more about your hair grafting options in San Diego. Call Coastal Plastic Surgeons today at (858) 365-3558, as we are currently accepting new patients.
Hairs to you!
Check out our other cosmetic services for men and women to design your custom makeover!