BACK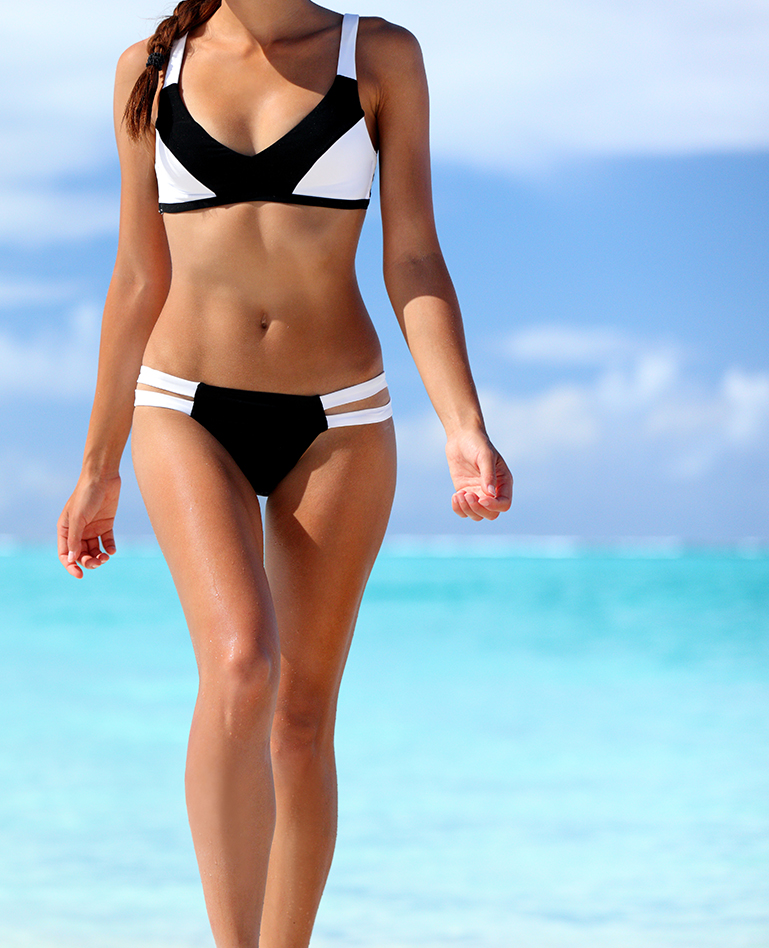 Excerpt from patient Yelp review:
"When I went to see Dr. Batra, I didn't know if surgery would work for me. Dr. Batra was confident that it would. He had great examples of relevant, past successes. I used to weigh over 300 pounds, now I weigh just under 150. I needed surgery to remove excess skin from the significant weight loss, and to correct for scars left from childhood abdominal surgery. I used to be very athletic but stopped my sport and gained weight…After the extra skin and scars were removed and the abdominal muscles were repaired you would never know there was an issue…I'm running again with no pain or awkwardness. I would recommend Dr. Batra to anyone needing similar corrective surgery. The Coastal Plastic Surgeons' team is caring and exceptionally competent and Dr. Batra is an artist…"
GBRx: The Prescription for Looking Like You Again™
A Brief Description of Post-Bariatric Surgery – Full Body Lift
Drs. Batra understands that losing a considerable amount of weight through bariatric surgery is a major personal accomplishment. That's why they're dedicated to helping their post-bariatric surgery patients to enhance further their body contours through a variety of procedures. Regarded as leading body lift surgeons, they often combine this procedure with an arm lift and thigh lift to deliver remarkable aesthetic results. Please review the below pictures to learn more about plastic surgery after weight loss.
Gastric Bypass Reconstruction
After losing a considerable amount of weight (major or massive weight loss, also called `MWL`) as a result of gastric bypass or Lap-Band surgery, many patients are left with a tremendous amount of excess skin. The redundant skin on the stomach, arms and legs, might not shrink back to the person's new body shape. The excess tissue is sometimes referred to as the "pannicule" and the removal is called a "panniculectomy."
Many San Diego and Del Mar post-bariatric surgery patients also notice that their muscles have become loose after dramatic weight loss. The lack of elasticity of the muscles and skin often causes excessive amounts of tissue to "hang" in various areas, including the face, neck, breasts, upper and lower abdomen, flanks, armpit (axilla), back, buttocks, arms, forearms, thighs, legs, and calves. The excess skin can also cause hygienic issues, skin irritation, skin breakdown, pain, and infection. GBRx, Dr. Batra's post-bariatric surgery procedure, can solve these problems and significantly enhance patients' self-confidence.
To learn more about Dr. Batra's novel approach to helping body lift patients, peruse his article published in the Bariatric Times:
Here is a reprint of Dr. Batra's March 2009 Bariatric Times article on his Staged Approach to Post-Gastric Bypass Body Reconstruction: GBRx – The Prescription for Looking Like You Again™
Coastal Plastic Surgeons perform numerous post-bariatric surgery procedures every year. They regularly receive referrals from Dr. Suh, Pacific Bariatric, Dr. Wittgrove, Dr. Bhoyrul, Dr. Callery and Kaiser Permanente doctors. In addition to helping patients seeking full body lift, they also perform tummy tuck, arm lift and thigh lift as highly effective stand-alone procedures.