We have financing solutions for every procedure.
Alpheon Credit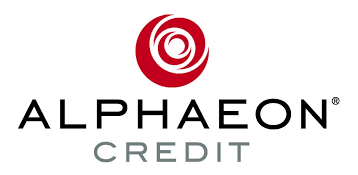 YOUR BEST YOU IS CLOSER THAN YOU THINK
With the ALPHAEON CREDIT card, you'll find the widest array of monthly payment options to help your reach your individual wellness, beauty, and performance goals.
The ALPHAEON CREDIT card allows you to move forward today without delay. Plus, with special financing options not available with other credit cards, you may find the ALPHAEON CREDIT card is the better way to pay.
With the ALPHAEON CREDIT card, you can receive the care your physician recommends with flexible payment options that fit your lifestyle.
Apply today so you can focus on looking, feeling, and being your best.
CareCredit

Coastal Plastic Surgeons is pleased to recommend the CareCredit card, the leading patient payment program in North America. Backed by the financial resources of GE rather than a bank, this program is very stable. CareCredit has a full range of payment plans to meet nearly every financing need, including no-interest and low-interest options, details that you can read about on their website. We do offer no interest for 12-months when paid in full during the promotional period. Their programs are noted for low monthly payments and no upfront costs*. The application is simple and you will receive an online decision in seconds. Click Here to read more and apply now.
*Coastal Plastic Surgeons only accepts CareCredit at $1,200 and up in service costs.
Medical Financing
Great rates and flexible plans.
MedicalFinancing.com offers convenient financing programs and flexible payment options. With available limits from $1,500 to over $25,000, including financing programs for even those with less than perfect credit. Rates start as low as 5.99% and there are no prepayment penalties.
Quick and easy loan process.
Applying for a medical loan is fast and easy. Simply fill out the online loan application form and upon completion one of our friendly and knowledgeable loan experts will notify you about your options. MedicalFinancing.com offers a wide range of financing solutions and will assist you through the entire loan process every step of the way.
Afford procedures that are not covered by health insurance.
MedicalFinancing.com can finance a wide variety of medical procedures that are not covered by health insurance. Loans are available for liposuction, hair restoration, vision correction, tummy tuck, breast augmentation, gastric bypass and most other common medical procedures.
*Rates starting as low as 5.99%. We offer promotions such as fixed interest rates, deferred interest, and fixed low monthly payments. No prepayment penalty. Bad credit financing available with co-signer.
**Requirements for Guaranteed Approval Program: checking account, must be gainfully employed, must be able to afford the loan, must be able to save a down payment towards your procedure, provider participation. If you meet the above criteria you may be approved.