BACK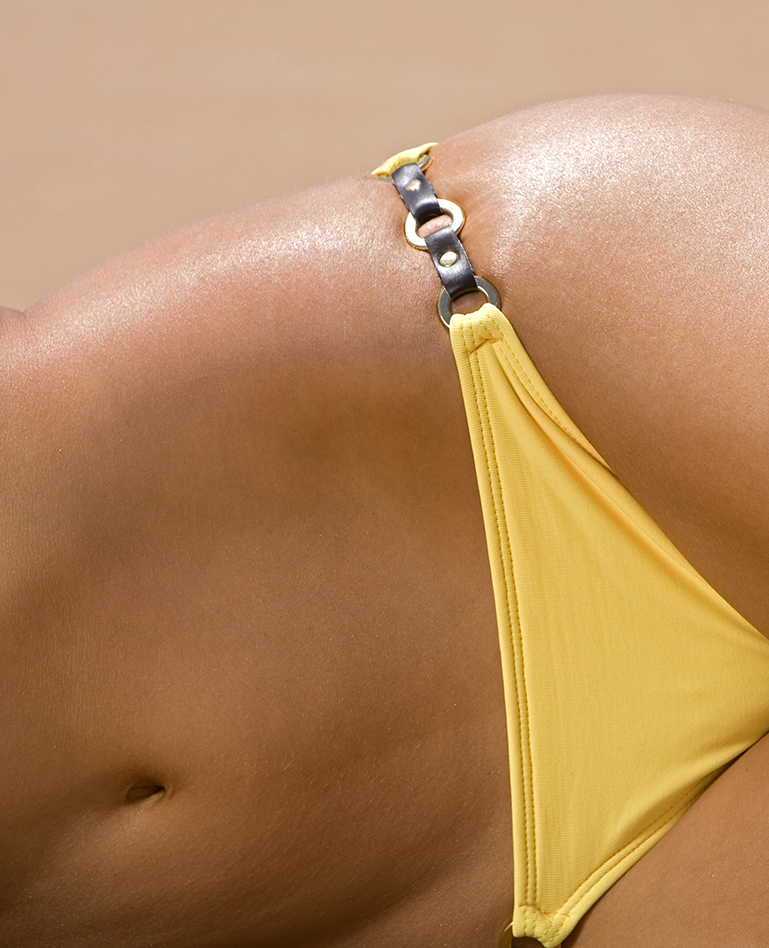 Weight gain, whether through pregnancy or simply adding pounds to the scale, can results in weak abdominal muscles. If the weight is lost, the abdominal muscles do not typically go back to their original condition. In addition, skin that fails to conform to the more slender body contour may become loose and hang in folds that detract from the new body shape. A tummy tuck or abdominoplasty corrects both of these issues by removing excess skin and tightening the muscles of the abdominal wall. Coastal Plastic Surgeons provides customizable tummy tuck procedures to San Diego-area men and women looking to enhance the appearance of their midsection.
Candidates for Tummy Tuck
Men and women are both good candidates for a tummy tuck if they have redundant skin in the midsection they would like to remove. This procedure is frequently requested by female patients after they are finished having children, in order to restore the abdominal area to its original form. Dr. Batra might perform a tummy tuck in conjunction with breast augmentation or a breast lift for many of these patients. This combined procedure is often referred to as a "Mommy Makeover."
A tummy tuck is a fairly extensive surgical procedure and should only be performed on patients in good health. Smokers are not usually good candidates for a tummy tuck, due to the complications that can arise from the nicotine in the body. Women desiring a tummy tuck are usually advised to wait until they are finished having children, since pregnancy can alter the results of the procedure.
Treatment Options
A tummy tuck can be used to address a variety of cosmetic concerns:
Loose skin folds getting in the way of the body contour
Stretched abdominal muscles that affect the appearance of the midsection
Stretch marks on the abdomen
Repositioning of the navel if necessary, to achieve a natural result
Dr. Batra counsels each of his patients on an individual basis, listening to their concerns and discussing their goals, before determining whether a tummy tuck will provide them with the outcome they are hoping for.
Procedure Details
Dr. Batra performs tummy tucks at Coastal Plastic Surgeons under general anesthesia. Most patients will be able to return home the same day as the procedure, although a few may require an overnight in the hospital in order to ensure a safe start to the recovery process. The incision for the tummy tuck generally extends from hipbone to hipbone inside the panty line. Some patients may be able to see excellent results with a smaller incision if less correction is required.
Through the incision, Dr. Batra tightens the abdominal muscles and removes excess tissue before trimming away skin to create a smoother profile. The incision is closed carefully with small incisions so that visible scarring after surgery is kept to a minimum.
Recovery and Results
After your tummy tuck, you may go home with drainage tubes in the incision to prevent fluid buildup and excessive swelling of the area. You will also have a prescription for an oral pain medication to keep you comfortable for the first few days. A compression garment will also likely be recommended to assist in the healing process. Patients are usually back to most activities in 2-3 weeks, although Dr. Batra may restrict your more vigorous exercise for up to 6-8 weeks after this procedure.
Once your full results become apparent after your tummy tuck, you will be able to enjoy them for many years as long as you maintain a healthy weight after your surgery. Having a natural appearing belly button after the procedure takes special expertise and talent, something that Dr. Batra achieves with his patients. Weight gain or pregnancy could alter the outcome and necessitate an additional procedure to regain the positive results.
Choosing Your Tummy Tuck Surgeon
Because a tummy tuck is an involved surgical procedure, surgeon experience is a must for ensuring safety and success for the patient. Dr. Batra has extensive experience performing tummy tuck procedures. He is renowned throughout Southern California for his expertise in creating flat, slim abdominal contours. He also performs revision tummy tucks for patients that were dissatisfied with the results of their initial surgery. To find out if you are a good candidate for a tummy tuck, contact Coastal Plastic Surgeons at (858) 365-3558 to schedule your private consultation with Dr. Batra today.