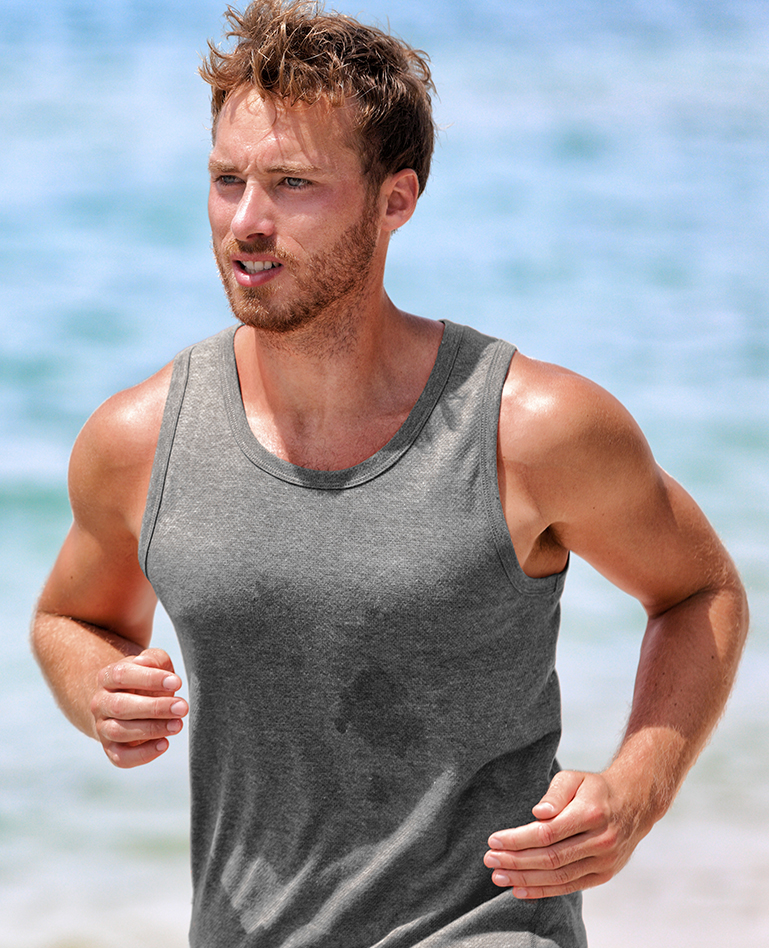 Gynecomastia, or enlarged male breast tissue, is a fairly common condition that first becomes apparent in adolescence. While there are some hormonal causes, no abnormalities are discovered that contribute to the problem in most cases. Adolescent males with gynecomastia are often teased, which can negatively affect their self-confidence. Recognizing this problem, Dr. Batra offers male breast reduction, a minimally-invasive surgical procedure that creates a flatter, more masculine chest appearance.
Candidates for Male Breast Reduction
Teens and adult men that are significantly distressed about the size and appearance of their breasts may be good candidates for male breast reduction. It is important to assess other potential factors that could be leading to the problem, such as some medications or medical conditions. In these cases, treatment may be a matter of stopping the medication or treating the underlying condition.
If no cause can be identified, surgery is usually the only way to reverse this issue. Patients should be in good health and willing to follow all pre- and post-operative instructions to ensure the best possible outcome from their procedure. Gynecomastia is usually performed as a stand-alone procedure. However, some adult men may choose to combine the surgery with abdominoplasty or additional liposuction to further enhance their body contouring results.
Procedure Details
Gynecomastia surgery generally takes about two hours and is performed under local anesthesia in most cases. Fine-gauge liposuction of the chest area is used to remove areas of fat cells, along with the surgical excision of breast tissue to create the smoothest, most natural results. Incisions for liposuction are very small and leave no residual scarring. Incisions for surgical removal of tissue are placed around the areola in most cases, to minimize visible scarring from this part of the surgery.
Recovery and Results
After male breast reduction, you may be somewhat swollen and sore. Compression garments are generally advised to reduce swelling and promote healing to the treatment area. Prescription pain medication may also be taken during the first few days to keep you comfortable while you recover. Incision care will be important during the first week or two as well, to ensure positive healing and minimize scarring after surgery.
The recovery period for male breast reduction is usually around 7-10 days, which is the time it will take for you to get back to work and other activities. However, you may need to wait a few extra weeks to get back to the gym or perform any other type of heavy lifting or strenuous exercise. Once you are fully recovered, you should enjoy permanent results from your single surgical procedure.
Choosing Your Male Breast Reduction Surgeon
At the beautifully appointed plastic surgery offices of Dr. Batra, all patients are treated with understanding and compassion. This approach helps reduce any apprehension about the procedure and leads to better treatment results overall. It has also helped Dr. Batra establish a reputation as a foremost gynecomastia treatment expert. He specializes in body contouring procedures like lipoplasty and is proud to have helped many liposuction patients realize their aesthetic goals. To find out if you are a good candidate for a male breast reduction, contact Coastal Plastic Surgeons at (858) 365-3558 to schedule your private consultation with Dr. Batra today.