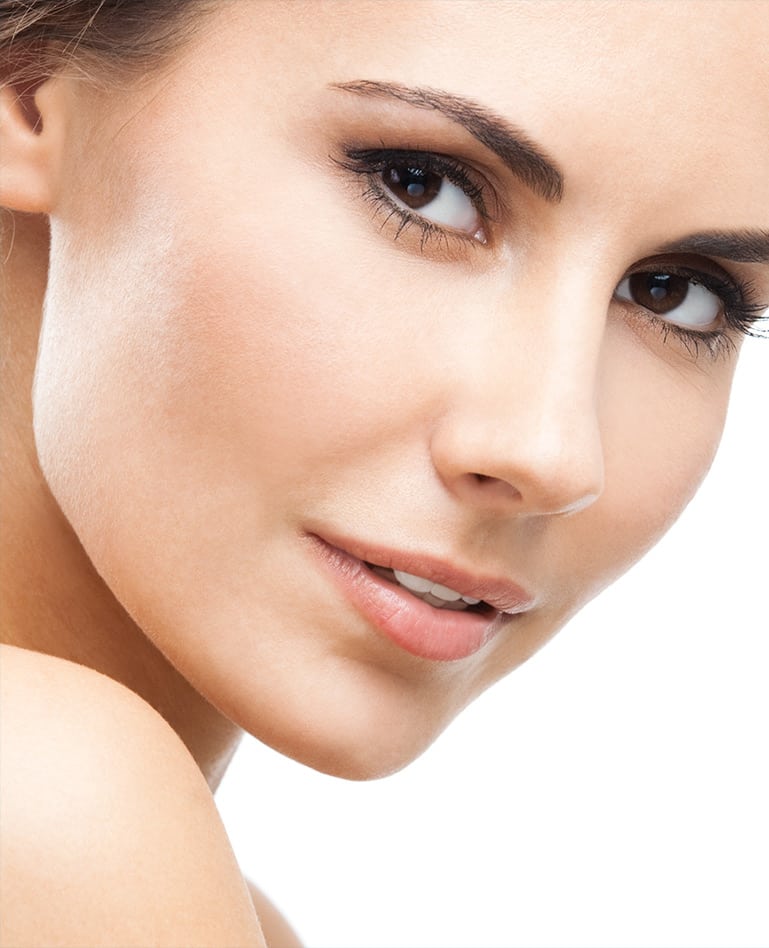 The facelift or rhytidectomy has been in surgical practice for more than 100 years, with the first documented facelift performed in 1901. Since then, many different approaches and techniques have been developed that can be applied to the specific needs of each facelift patient. Many facelift procedures are done in conjunction with other surgical procedures, such as eyelid surgery or a brow lift, to create even better results for the patient.
Candidates for Facelift
A facelift is an appropriate procedure for both men and women hoping to dramatically turn back time on their appearance. The procedure removes excess skin and repositions tissue to produce a smoother, firmer look with a noticeable reduction in facial wrinkles. Patients should be healthy and non-smokers, with a positive, realistic outlook for their procedure. It is also essential that patients follow pre- and post-operative instructions very carefully to ensure the safest surgery and the best results.
Treatment Options
Facelifts offer the ability to address a wide range of aging concerns in the mid and lower face:
Skin laxity, resulting in loose, hanging skin
The formation of jowls along the jawline
Hollowing and loss of definition along the cheekbones
Deep facial creases around the nose, mouth and chin
In some cases, a facelift alone can produce superior results. However, Dr. Batra often recommends a facelift in combination with other procedures like eyelid surgery, a neck lift or a brow lift to achieve even more dramatic results with a single surgical procedure.
Procedure Details
Our facelift patients normally undergo their procedure under general anesthesia. In cases where not as much correction is required, you may receive local anesthesia or a light general anesthetic. Depending on the unique aesthetic needs of each patient, a certain amount of facial skin might be removed and the underlying muscle tissues might be reshaped. Muscle tissue may be tightened together with the skin or they can be tightened separately.
After the facelift surgery is completed, the skin is gently re-draped and sutured back in place, using tiny stitches that will not leave much visible scarring. Drainage tubes may be left in the incisions after the procedure to promote drainage and minimize swelling after surgery. All of these decisions will be discussed with you at your initial consultation, so you know exactly what to expect from your procedure.
Recovery and Results
After a facelift, you can expect a degree of bruising and swelling. We will send you home with a prescription for oral pain medication to manage any post-operative discomfort in the first few days after your procedure. We will also give you specific instructions on how to minimize swelling and care for your incisions to minimize scarring. It is imperative that you follow those instructions carefully and allow yourself plenty of time for your recovery if you want to see the best results in the long run.
Patients are usually up and around within about one week after a facelift, but they may still have too much bruising and swelling to be comfortable heading out in public right away. Most are ready to make their grand post-facelift appearance within about two weeks. The results of a facelift are long-lasting and most patients will enjoy their more youthful appearance for nearly a decade before requiring any touch-up surgical procedures.
Choosing Your Facelift Surgeon
A successful facelift begins with the selection of an experienced surgeon to perform the procedure. At our state-of-the-art cosmetic surgery facility, Dr. Batra offers an extensive array of cutting-edge facial rejuvenation and beautification procedures. Over the years, he has treated numerous facelift, eyelid surgery, otoplasty, brow lift and neck lift patients in the Temecula/Murrieta area. He is renowned throughout Southern California for his expertise in facial surgical procedures. To learn more, contact Coastal Plastic Surgeons at (858) 365-3558.
San Diego Facelift patient video