BACK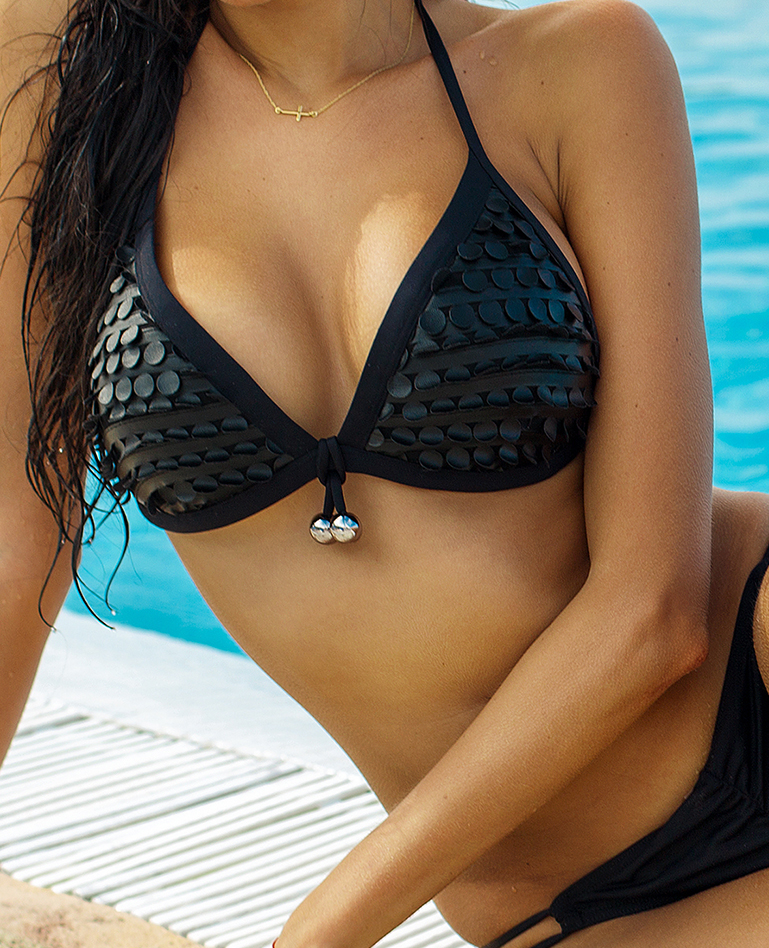 Some women may find that breast augmentation alone does not produce the results they were hoping for. While the breasts may be larger and fuller, they may continue to droop and create an older appearance to the body profile. For patients that would like to increase their size while restoring the breasts to a higher position on the chest, a combination of breast augmentation with a breast lift may be the solution. Dr. Batra performs these procedures simultaneously for the right patient, which produces the best results with just one time under anesthesia and one recovery process.
Candidates for Breast Augmentation with Breast Lift
Women are good candidates for breast augmentation with a lift if they are unhappy with the appearance of their breasts, particularly after pregnancy and breastfeeding. Patients should be in good health and it is best in most cases to wait until you are finished having children to pursue this procedure. While breast augmentation is not usually a problem, pregnancy and breastfeeding can alter the results of a breast lift, requiring an additional procedure to restore those results in some cases.
Treatment Options
A breast augmentation with lift can be used to address a number of concerns in a single surgical procedure:
Breasts that are disproportionately small for the rest of the body contour
Breasts that are asymmetrical in size, shape or position
Breasts that droop, sag and look deflated after pregnancy and breastfeeding
Nipples positioned beneath the breast crease or point downward
Dr. Batra will discuss your issues at your consultation to help you determine whether breast augmentation with a lift will provide you with the results you are looking for.
Procedure Details
Breast augmentation with a lift is performed on an outpatient basis, usually under general anesthesia or local anesthesia with sedation. Patients undergoing this procedure have a number of choices to make prior to their procedure:
Implant Type
There are three basic types of implants available:
Saline Implants
These implants feature a silicone shell filled with a sterile saline solution after they are placed in the breast tissue. Saline implants are approved for women age 18 and over. While these implants can be placed with smaller incisions, they are also more prone to complications like capsular contracture. If the implant ruptures, the breast appearance will be almost immediately altered.
Silicone Implants
These implants contain a silicone gel that tends to look and feel more like natural breast tissue. The implants come pre-filled in a variety of shapes and sizes to fit every woman's body contour. These implants are often favored by women due to their natural look and feel. It is impossible to detect implant rupture, so women are advised to have regular MRIs to ensure the implants remain intact in the breast.
Cohesive Gel Implants
Cohesive gel implants, also known as gummy bear implants, are crafted of a more solid silicone gel that resembles the gummy bear candy. These implant tend to look and feel the most like natural breast tissue, but they also come with a slightly higher price tag. Women that get these implants will also need to have regular MRIs to monitor the condition of the implants.
Implant Placement
Implants can be placed in two different locations:
Subglandular Placement
This placement is above the pectoral (chest) muscle and underneath the breast tissue. This can be a good option for women with sufficient breast tissue to hide the implant or for women body builders, since placement will not affect the appearance of the pectoral muscle when it is flexed.
Submuscular Placement
Submuscular placement means the implant goes underneath a portion of the pectoral muscle. While this placement tends to require a slightly longer recovery period, the advantage is a more natural look for women without much breast tissue of their own.
Incision Placement
Patients also have a choice in incision placement when a lift is combined with breast augmentation:
Areolar Incision
This incision circles the areola, hiding post-operative scarring in the pigmented area of the breast. This incision can be used for patients requiring mild lift, offering excellent results with minimal visible scarring.
Lollipop Incision
The areolar incision is combined with a single incision running from the areola to the breast crease in the center part of the lower breast. This incision is a common option for women requiring moderate lift.
Anchor Incision
When a significant amount of lift is needed, an anchor incision may be preferred. This is basically a lollipop incision with the addition of a horizontal incision along the breast crease.
All of these incisions used for a breast lift can also be used for implant placement, reducing the need for excessive incisions and scarring after surgery. Dr. Batra will discuss your best incision option based on your specific needs for the lift procedure and the type of implants you choose. In some cases, an extra incision may be needed to accommodate the implant, but Dr. Batra will make every effort to minimize scarring by using the fewest incisions possible to complete your procedure.
Recovery and Results
After your breast surgery, your breasts may be swollen and sore. You will be given a special surgical bra to wear and oral pain medication to keep you comfortable in those first few days of your recovery. Some women will go home with tubes in the incision to reduce fluid buildup and swelling, but these are usually removed within a day or two. The best way to ensure a safe and successful recovery is to take sufficient time off of work and other activities to allow the healing process to take place.
Most women are back to their regular routines within 1-2 weeks. You will need to refrain from more strenuous exercise and heavy lifting for a few weeks more to ensure the area fully heals without complications. The results of breast augmentation with a lift are long-lasting and even permanent for some women.
Choosing Your Breast Augmentation Surgeon
When you decide to move forward with breast enhancement of any kind, it is vital to choose a plastic surgeon that is experienced in breast procedures. Dr. Batra at Coastal Plastic Surgeons performs dozens of breast procedures every year and has the experience and expertise to tailor your surgery to your unique needs and desired outcome. To learn more about this procedure, contact Coastal Plastic Surgeons today at (858) 365-3558.