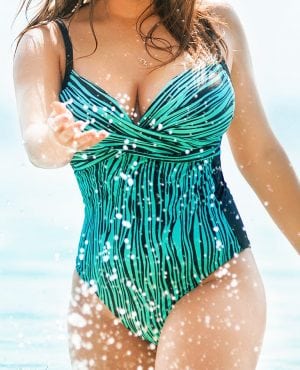 Women that have disproportionately large breasts often suffer more than cosmetic embarrassment. Large, heavy breasts can also cause pain and skin rashes that impact a woman's quality of life overall. Whether you are bothered by your appearance, physical symptoms or a combination of the two, breast reduction surgery can create a more attractive body contour and relieve discomfort at the same time. At Coastal Plastic Surgeons in San Diego, we customize every breast reduction surgery we perform to offer patients the most satisfying results.
Candidates for Breast Reduction
Women that are eligible for breast reduction surgery are in good health, non-smokers, who have realistic expectations about the outcome of their procedure. It is important to plan sufficient time for recovery after the procedure and to follow all pre- and post-operative instructions carefully to ensure the safety and success of the surgery. Dr. Batra has extensive experience to help you determine whether breast reduction is the right choice for you.
Treatment Options
Breast reduction can successfully treat the following concerns:
Large, heavy breasts that place stress on the neck and back
Frequent headaches due to persistent neck tension
Skin rashes underneath the breasts from skin fretting
Indentations and cuts in the shoulder from strained bra straps
Breasts that are not proportionate with the rest of the body
Large breasts that are asymmetrical in terms of size and shape
He may recommend breast reduction alone or a combination of reduction and a breast lift to produce the best aesthetic results.
Procedure Details
Breast reduction is performed at Coastal Plastic Surgeons under local anesthesia with sedation or general anesthesia. The procedure is done on an outpatient basis, which means you don't have to stay in the hospital overnight after your surgery. Instead, you can head home to start your recovery process there.
Incisions for breast reduction may follow one of the three following patterns, depending on the amount of reduction required:
Donut Incision
This incision encircles the areola to reduce visible scarring. The incision is only recommended when minimal reduction is needed. It is also not recommended when the nipple and areola need to be repositioned.
Lollipop Incision
In addition to the donut incision, this formation includes one or two incisions from the areola to the lower breast crease. This incision can usually be used for moderate reduction. It can also be used to reposition the areola, usually by extending the incision above the areola to the new location.
Anchor Incision
This incision is the most common one used for breast reduction. The lollipop incision is expanded to include a horizontal line across the breast crease. Although there is more visible scarring with this approach, it can be used to remove more skin and tissue, as well as reposition the areola and nipple.
No matter what type of incision is recommended for your surgery, Dr. Batra will make every effort to make scars after surgery as unobtrusive as possible. The scars will be safely hidden under bathing suits and underwear, and the lines will fade to be much less noticeable over time.
Recovery and Results
Immediately following breast reduction surgery, your breasts will be swollen and sore. We will prescribe oral pain medication and provide you with other instructions to help you minimize discomfort and swelling. The side effects subside in the days following surgery and most of our patients feel good enough to resume regular activities within 1-2 weeks. Most will be able to get back to their workouts a few weeks after that.
The results of breast reduction, once the breasts fully heal, tend to be permanent. In addition to improving the appearance, you will notice your symptoms like neck and back pain are also dramatically relieved.
Choosing Your Breast Reduction Surgeon
To ensure the best possible results from your breast reduction surgery, it is important to select an experienced plastic surgeon in San Diego that will tailor your procedure to your specific needs. Dr. Batra has more than 20 years of surgical experience and is widely known for his skills in plastic surgery. He will help you determine the best procedure for your needs and take the necessary steps to make sure your surgery is both safe and successful. To learn more about breast reduction options, contact Coastal Plastic Surgeons at (858) 365-3558.