Posted November 26, 2018 in Breast Augmentation
Breast augmentation continues to be one of the most popular plastic surgery procedures in the U.S. There have been significant advancements in the type and texture of implants to mimic natural breast tissue as accurately as possible. Surgical techniques have also been refined over the years to help minimize scars, reduce risks, and shorten recovery time. Since many of the options present their own advantages and disadvantages, every procedure is customized to satisfy the patient's concerns and aesthetic goals.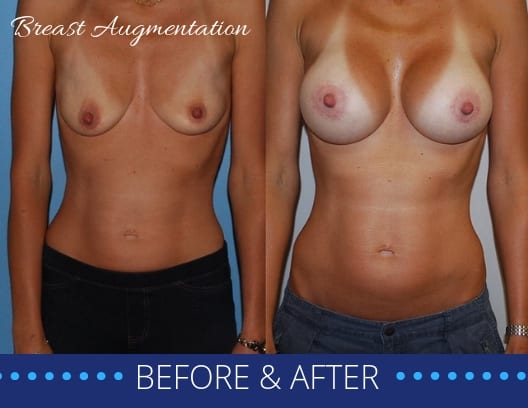 Dr. Batra holds Black Diamond Status with Allergan, Inc., performing over 300 breast augmentations each year, and is more than familiar with the choices that will achieve your ideal result. Because many women want to flaunt their physique in a bikini during warmer seasons, some may be considering breast augmentation now.
Benefits of Breast Augmentation
Youthful Breasts
The breasts often show signs of aging even before wrinkles appear on the face, sometimes as early as the mid 20s. Women who opt for breast augmentation can enjoy perkier and more youthful breasts. This procedure can help you regain your youth and rock your summer body from head to toe all year round. Be as young and sensual as you feel, and remind yourself that you are young at heart by taking your body a few years back.
Enhanced Volume
For most women today, larger and more prominent breasts are highly desirable. Breast augmentation is designed to increase the volume of the breasts, producing a fuller and more voluptuous bustline. Breast augmentation patients also report having a more pleasant shopping experience due to having a wider range of clothing options that flatter their new curves.
Customized Results
Breast augmentation is entirely customizable to help patients achieve their unique cosmetic objectives, no matter what type of build they have. During your consultation with Dr. Batra, you will have the opportunity to select the implant type, shape, and size you desire and make other vital decisions that will be reflected in your individualized surgical plan.
What Are My Options?
Implant Type: Silicone vs. Saline
Patients can choose between either saline implants, which can be filled with a sterile saline solution during surgery, or pre-filled cohesive silicone gel implants. Most women believe that silicone implants look and feel more natural than saline. Similar risks are associated with both types of implants, and they are both widely accepted as safe and effective options for breast augmentation. The implant size and incision location you choose may have an effect on whether silicone or saline will be your best choice.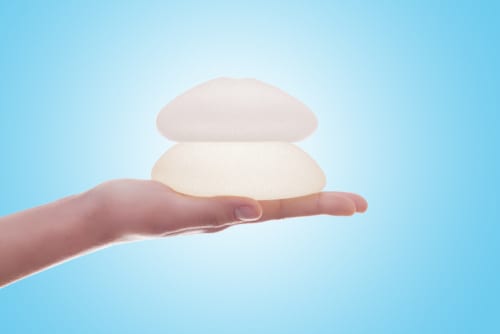 Implant Projection, Width, Size, and Shape
Implant projection, also known as "implant profile," refers to how far the breasts project from the body. During a personalized consultation, patients can also select the width, size, and shape of implant that will provide them with the best results. Implants that are anatomically shaped, known as "teardrop" implants, can often provide a more natural-looking result than standard round implants, but they have a higher risk of shifting in the breast pocket.
Textured vs. Smooth Implants
Textured implants are newer to the implant market and were created with a slightly rough surface to more readily adhere to the surrounding tissue. This keeps them securely in place within the implant pocket. Smooth implants typically cost less than textured but are equally as effective when the implant pocket is created correctly.
Implant Placement
Breast implants can be placed either beneath the pectoral muscle or above it. Both options can provide a very natural-looking appearance and are acceptable for all implant types. The ideal choice will depend on the patient's chest width, amount of natural breast tissue, lifestyle, and aesthetic preferences. Your surgeon will make the decision-making process as smooth and informative as possible, so be sure to relay your desires and concerns. Together, you and the doctor will arrive at the procedural steps that provide the breast augmentation results you wish to achieve.
Dr. Batra will discuss all of your breast augmentation options and help you develop a surgical plan that addresses your needs. Since every patient has a unique set of desires, each procedure is completely customized.
For for information about your breast augmentation options or to schedule a consultation, please contact Coastal Plastic Surgeons by calling 858.365.3558.